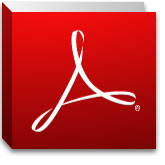 Just a quick post to link an amazing resource I just found for deploying Adobe Reader X.
Using the Adobe Customization Wizard X, you can edit the Adobe Reader MSI with ease, then simply deploy the setup.exe via GPO or SCCM without hassle!
To read more follow the link below.
http://blog.stealthpuppy.com/deployment/deploying-adobe-reader-x/